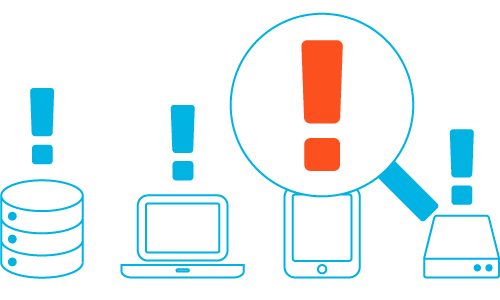 NeoSOC managed security services provides complete visibility
Today, the challenge for many organizations is to find critical security incidents that are often lost in a sea of events. NeoSOC supports 400+ devices and applications as log sources to provide clear visibility into any security threats facing your organization. The NeoSOC VM log collector deploys in minutes and gets clients up and running quickly.
Rapid Deployment + Wide Device Support

NeoSOC uses cutting-edge technology to accelerate Managed Detection and Response (MDR)
NeoSOC identifies important security events by utilizing an advanced cross-device and cross-customer correlation analysis enriched by multiple streams of threat intelligence. Our analysts use Security Incident and Event Management (SIEM) technology combined with our own proprietary machine learning in a constant refinement and improvement loop to sharpen the focus even more on any new potential threats. This process dramatically reduces the number of false positives that will require investigation and enables you to focus on what really matters.
Fewer False Positives + More Actionable Alerts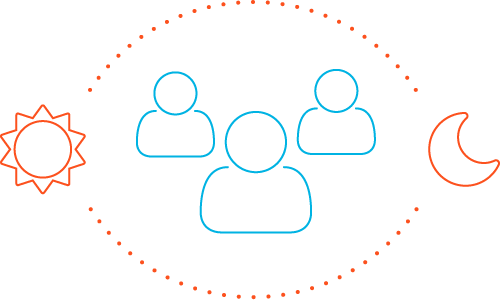 NeoSOC gives you around the clock monitoring by cybersecurity experts
NeoSOC provides you with 24/7 security monitoring and alerting with actionable information on any identified potential threats. Our SOC teams have exceptional knowledge, highly specialized skills, in-depth experience, and high-level security certifications. Anytime, day or night, we are always here to help you. NeoSOC managed security services help break you out of the constant cycle of trying to hire, train, and retain cybersecurity talent and will allow your current staff to focus on higher-value contextual security work.
Unmatched security analyst tenure

Highest levels of education and certification

NeoSOC uses unique threat intelligence and can provide
proactive threat remediation
Staying ahead of attackers requires superior intelligence. The NeoSOC platform continuously analyzes millions of events from worldwide observation points and threat intelligence feeds and integrates the results into our security monitoring and rules. Clients can choose to have our analyst alert them of critical events or NeoSOC rules can provide automated remediation utilizing our security orchestration and your existing security infrastructure.
We can alert you or automatically block attacks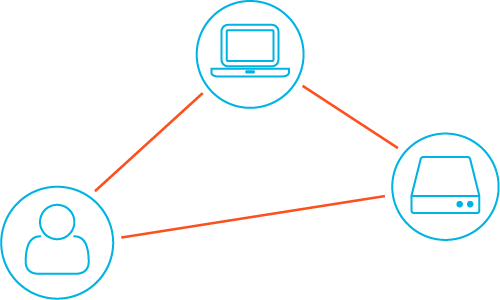 NeoSOC performs Advanced Persistent Threat (APT)
detection through custom use case modeling
The detection and response to Advanced Persistent Threats (APTs) is a challenge due to the unique and complex nature of each attack. NeoSOC identifies APTs by modeling assets, users, and business use cases in your organization. This modeling process allows us to develop advanced security monitoring rules for detecting any anomalous activities on your network.
Customized security monitoring rules based on your business